A selection of carefully sourced rare & collectable vinyl records graded and professionally cleaned free of charge prior to dispatch.
Showing 1–12 of 14 results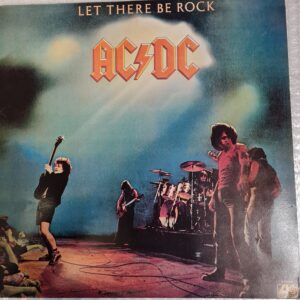 Quick View
AC/DC - Let there be Rock Vinyl LP
AC/DC – Let There Be Rock Label: Atlantic – K 50366, Atlantic – MS/MT 1566 Format: Vinyl, LP, Album Country: UK Released: 1977 Genre: Rock Style: Hard Rock, Heavy Metal All discs sold include FREE Professional 6 Stage clean by AudioZomba™ worth £2.95 PLUS NEW Spincare Anti-Static inner sleeve included as standard!!
Scroll down to Description TAB below for Grading details & Link to Discogs Catalogue Info
Showing 1–12 of 14 results