A Record Stabilizer Weight Range including Record Weights & Clamps, Vinyl Pucks, Vinyl Flatteners & Disc Stabilizers that can significantly improve record warps and thus overall sound quality. Michell style Pressure clamps available here.
A choice of colours and styles and they all come in a smart Presentation Box!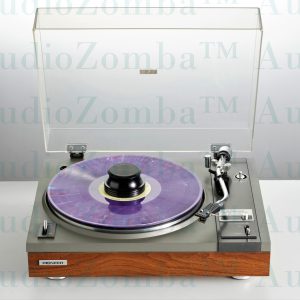 Quick View
*SPECIAL OFFER: FREE Anti-Static Carbon Fibre Stylus Brush RRP: £8.95 *Limited Time while stocks last Our weight optimised Stabiliser comes in an attractive presentation case and is designed to simply sit over the turntable spindle to keep your vinyl flat and level during playback, improving stability. Available in metallic silver and silk black. An Ideal gift for the discerning audiophile!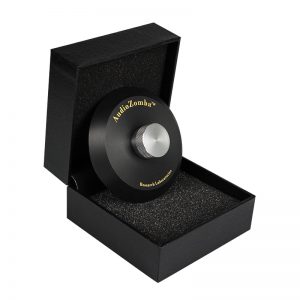 Quick View
*SPECIAL OFFER: FREE Anti-Static Carbon Fibre Stylus Brush RRP: £8.95 Black Delrin record clamp with anodised bright alloy knurled screw down collar