Description
Description
Leonard Cohen – I'm Your Man – Vinyl Record CBS
Media Condition:
(EX+) Appears almost as new, just a faint spindle mark on side 2
Sleeve Condition:
(EX) Very few signs of use – see photos of actual record
*All our Vinyl is graded using the Rare Record Collector Grading System
Notes:
On the sleeve:
Also available on cassette
© 1988 Disques S.A.
Shorepak by Shorewood Packaging Co. Ltd., EnglandOn the labels:
℗ 1988 CBS Records Inc.
Original sound recording made by CBS Records Inc.
Made in England
Details:
Matrix / Runout (Runout side A, etched, "A" stamped and sideways): 460642 1 A3 A
Matrix / Runout (Runout side B, etched / stamped): 460642-1 B2 A
Further Details Label | Format | Country | Released | Genre | Style| Track Listings:
More Info
Returns & Delivery
We offer a No-Quibble 30 -Day Return & Refund on all our Products. Please refer to our Return & Refund Policy for full details.
We aim to ship next Working Day by your chosen Postal Service. See our Shipping Policy for further details.
dfushjdfs
Our offers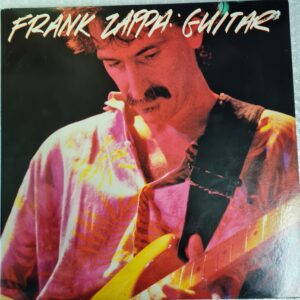 Quick View
Frank Zappa – Guitar Label: Barking Pumpkin Records – D1 74212, Barking Pumpkin Records – D1-74212 Format: 2 x Vinyl, LP, Album, Specialty Pressing Country: US Released: 1988 Genre: Rock Style: Avantgarde All discs sold include FREE Professional 6 Stage clean by AudioZomba worth £2.95 PLUS NEW Spincare Anti-Static inner sleeve included as standard!! Scroll down to Description TAB below for Grading details & Link to Discogs Catalogue Info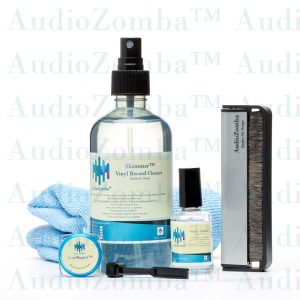 Quick View
Summary:
Comprehensive Laboratory Grade Vinyl Record Cleaning Kits
Choose from 5 kits and Save £££s on the Individual Retail Prices
Best Value Cleaners on the Market
Audiophile Quality from AudioZomba
Scroll Down for detailed Product Description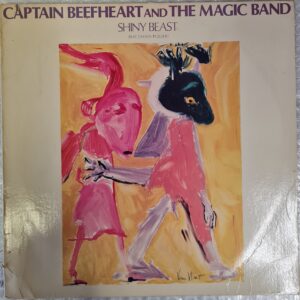 Quick View
Captain Beefheart And The Magic Band – Shiny Beast (Bat Chain Puller) Label: Warner Bros. Records – BSK 3256 Format: Vinyl, LP, Album, Jacksonville Pressing Country: US Released: 1978 Genre: Rock, Blues Style: Blues Rock, Avantgarde All discs sold include FREE Professional 6 Stage clean by AudioZomba worth £2.95 PLUS NEW Spincare Anti-Static inner sleeve included as standard!! Scroll down to Description TAB below for Grading details & Link to Discogs Catalogue Info