6J1 Vacuum Tube Equivalent 6J1P
6J1 Tube Equivalent 6J1P| AudioZomba
Tel: 07368813756      email: [email protected]
For many seasoned audiophiles, it is widely considered that vacuum tube valve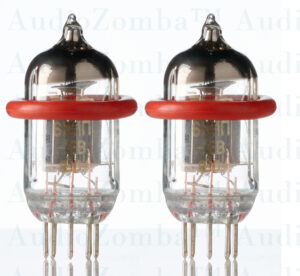 amplifiers have a unique and often better sound quality. The subtlety of their effects might not be immediately audible to the human ear, but the trained ears of musicians and audio experts can quickly pick up the sound difference.
Even in today's digital age, the tubes are still highly sought after. Why? The reason is quality – their sound is warm, smooth, even, and transparently clean with a realistic human touch.
What is the 6J1 Tube & What Is It's Best Equivalent?
The 6J1 is a cheap copy of a Russian Military Grade pentode vacuum tube made in China. If you want to upgrade a 6J1 tube with something more premium, the most viable option would be the Original USSR 6J1P. Even better, our 6J1P-ev is the ultimate Upgrade being the 'Elite' version.
6J1 is a Chinese tube, whereas 6J1P is a Russian tube. They are considered equivalents, but the range is not exactly the same. As compared to the 6J1, the 6J1P is of a superior build and sound quality.
If you're looking for a high-frequency, superior quality 61JP tube, your best source is AudioZomba.
However, you must always bear in mind that you cannot substitute a tube for another without checking if they are 100% compatible. If by any chance you use the wrong tube, there is a serious  chance that the amplifier will incur damage. So as a safety measure, it's always a good idea to consult the manufacturer manual or specification before you decide to switch the valves.
If you are unsure, just contact us at AudioZomba. We are here to help!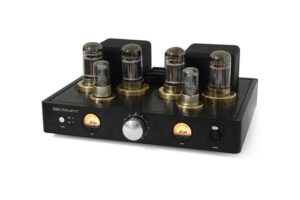 Premium Quality Tubes: These 6J1 equivalent 6J1P tubes are made in the former USSR, and they are highly reliable. Because of the specific regulations relating to the Military in the former USSR, they are incredibly robust, durable, and improve the audio experience to a great extent.
Ideal Equivalent: Our 6J1P-EV tubes are the ultimate equivalent of the 6J1 tube, and it's a direct plug-in and play upgrade. The only difference is that the 61JP Options are far better!.
Long-Lasting: Made with military-grade nickel-plated pins and a gold grid, the valves offer tighter and deeper bass, an open mid-range, and detailed treble. They come with a high life expectancy of 5000 hours, so you can enjoy the warm sound of the tube for a very long time.
30-Day Guarantee: Our 61JP and 6J1P-ev vacuum tubes are backed by our hassle-free 30-days guarantee. In the unlikely event of disappointment, you will receive a full refund if you choose to return the product within 30 days. With AudioZomba, you won't have to deal with a tedious and unreliable overseas return process or custom duties.
Tested in the UK: These valves are electronically matched and fully bench-tested here in the UK, so you can rest assured that there won't be any leaks or shorts.
Some Chinese Amplifiers that can be transformed with our Russian Military Valve Upgrades:
Douk Audio Little Bear RIAA Phono Stage Amplifier
Nobsound NS-10P Mini Tube Amplifier
Check Out Every Audiophile's Paradise– AudioZomba
Tel: 07368813756      email: [email protected]
Based in Hertfordshire, UK, AudioZomba is run by passionate retro audiophiles who love the subtle nuances of analogue sound as much as you do. Here you will find a wide range of bespoke analogue accessories, rare valves, vinyl records, cleaning kits, and so much more. Head over to AudioZomba, and start exploring!
Comments are closed