Professional Vinyl To Digital Transfer
Preserve those cherished discs forever with our Expert Vinyl Digitising Service. Personalise your own CD. Now you can Enjoy your Vinyl ANYWHERE!!
12"/10"LPs/Eps/Acetates
7" & 12" Singles
Shellac 78s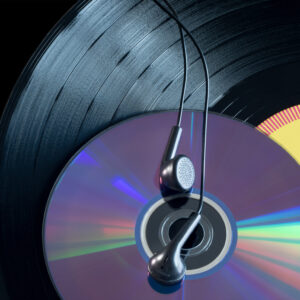 Our price includes our  Professional Record Clean, de-click and de-noise software, digital transfer from LP to WAV,FLAC or MP3 file, or optional CD/Memory Stick, track marking, CD label, slimline jewel case and first class return postage. We are happy to transfer one LP or many. Further CD/USB copies are available for Just £12.00.
Our Digital Transfer Service
We use expertly and regularly maintained Audiophile Turntable set ups with a well balanced quality elliptical cartridge/stylus for transcription of your recordings. Editing is carried out using the Industry Standard long established Audacity™ Audio Software. Being Analogue, there are no shortcuts, indeed everything analogue being transferred to digital has to be first recorded in real-time, edited in most cases to ensure the sound file is of a good standard. Additionally, we offer Pop & Click Background noise removal which ameliorates those annoying vinyl characteristics without detracting from the overall sound quality.
Generally speaking, you will fit approximately 80 minutes of audio onto a CD, more if you have the CD in an MP3 format, you will need a CD player that will manage your MP3 disc, a PC or DVD player will usually do this but not always your Hi Fi CD player.
Professional Record Pre-Clean
Professional Cleaning of the disc is essential for optimal signal transfer with minimal background noise. That's why we include it as STANDARD with every purchase.
Vinyl records have static that attracts dust and other particles in the air, such as cigarette smoke, and can accumulate dirt caused by greasy fingerprints, mould, and mildew. Without cleaning this dirt away, you not only risk scratching the surfaces but can also damage the stylus.
Having your vinyl records professionally cleaned removes any in-ground dirt and prolongs their life.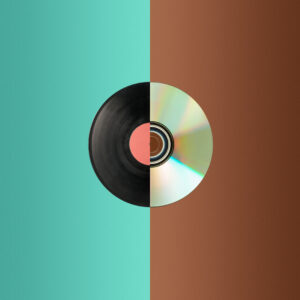 Records that have been played build up dust and debris from the air held by static over the surface, incorrect storage and handling also contribute to a build up of dirt deep in the grooves of a disc so deep cleaning will most certainly assist in producing a better recording from your records and will further extend the life of your stylus.
Prices from just £12.50 -£16.95 per transfer (file only) plus return shipping. Optional Pop & Click removal, CD/USB Add ons Options Plus low cost Copies
Established in 2007, we offer a vinyl record to audio file, CD or USB memory stick transfer service.
Our streamlined service is next to none!
What we can DO and CAN'T DO under UK copyright law……
Under UK Copyright Law, end users can make 'personal copies for private use' of content they 'lawfully acquired on a permanent basis'. This means that it is lawful to make copies of materials you have purchased, received as a gift or downloaded from legal sources. However, it is not strictly speaking, permitted to copy content borrowed from a friend, rented or unlawfully obtained. Also, the copies made under this copyright exception cannot be used for commercial purposes.
With the expression 'private use', the law explicitly allows format-shifting (e.g. converting from analogue such as vinyl to digital, audio files from CDs into MP3 format) and making back-up copies. You can also store your personal copies in the cloud without infringing copyright, as long as the storage service is accessible only by you.
If you have produced your own material and are therefore the owner of the copyright then obviously, none of the above applies.
AudioZomba™ hold no copyright over your material sent to us and cannot be responsible or held legally liable for any infringements of this law governing the material you provide to us.
Legal References can be found here.
Get an Instant Estimate & 24hr Quote!