Description
Description
We Offer an Upgrade 6N3 Tube Equivalents 6N3P for the Steljes ML-30D Valve Amplifier.
Our Premium Vacuum Tubes are long life USSR military  6N3P-e valves. They are an NOS Soviet direct Upgrade.
Above all, they Fully Bench tested. Certainly No Leaks or Shorts.
As a result of being Manufactured to a high specification in the Former USSR, our 6N3 Tube Equivalents 6N3P are therefore highly robust.
Voskhod, NEVS or Reflektor Plants. Life expectancy: 5000 hrs. Nickel Plated Pins , Gold Grid.
Military grade means improved tighter and deeper bass! Open mid-range, detailed treble, better timing and overall cohesion.
Free BS310 Set of silicone anti-vibration damper. Full fitting instructions are also included.
If you are unsure about your Amplifier's requirements you can download a .pdf User Manual for free here
*Never buy these tubes from an untrusted source. Vintage tubes may cause serious damage when untested.
 Tested in the UK. Full 30 Day Guarantee. No lengthy returns or customs duties!
More Info
Returns & Delivery
We offer a No-Quibble 30 -Day Return & Refund on all our Products. Please refer to our Return & Refund Policy for full details.
We aim to ship next Working Day by your chosen Postal Service. See our Shipping Policy for further details.
dfushjdfs
Related Products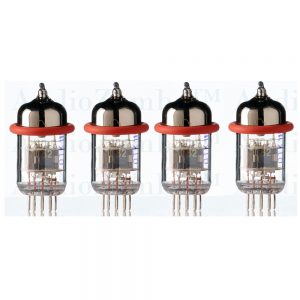 Quick View
A matched set of Premium long life NOS USSR military spec 6N3P-e (4) matched Quad direct drop in Upgrade for stock Chinese 6N3 amplifiers Plus 6E2 (1) Magic Eye Volume Indicator.
*These tubes are compatible with our 20mm Silicone anti-Microphony Dampers
Scroll down for Detailed Product Description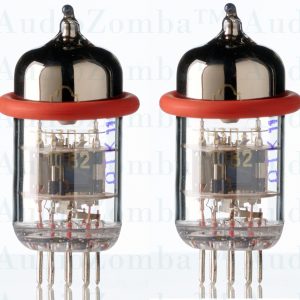 Quick View
A matched Pair of Premium long life NOS USSR military spec 6N3P-e (2) matched pair direct drop in Upgrade for stock Chinese 6N3 amplifiers
Free BS310 Standard heat resistant silicone anti-vibration dampers with all matched pairs.
Individual Upgrade replacement tubes also available - see Main Description.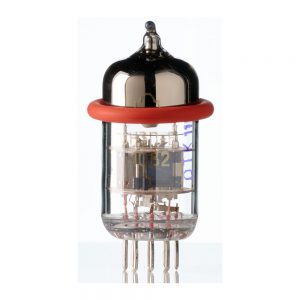 Quick View
Premium Grade Long life NOS USSR military spec 6N3P-e matched to your requirements.
Nickel Pins, Gold Grid. Fully Bench tested - No leaks or shorts guaranteed.
Free BS310 Silicon Damper rings for reduced microphony.
Scroll down for Detailed Product Description