NOS USSR tested 6N3 Equivalent – 6N3P 6Н3П 6N3P-e 6Н3П-e vacuum tube upgrades for Douk, FX-Audio etc., and all other Chinese 6N3 amplifiers
Details:
Name: 6N3P-E / 6Н3П-e
Equivalents: 2C51 6CC42 6385
Manufacturer: Reflector factory
Condition: NOS (new from old stock), never used, in original boxes
Date of manufacture: 1970's/1980s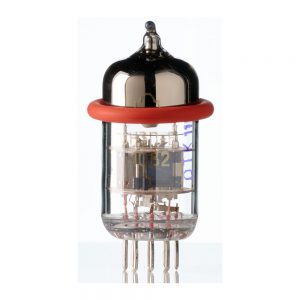 Quick View
Premium Grade Long life NOS USSR military spec 6N3P-e matched to your requirements.
Nickel Pins, Gold Grid. Fully Bench tested - No leaks or shorts guaranteed.
Free BS310 Silicon Damper rings for reduced microphony.
Scroll down for Detailed Product Description