Description
Description
We sell 6N6P Vacuum Tubes. (6N6 Tube Equivalent 6N6P). Robust USSR Military Manufacture c.1970/80s. Life expectancy: 2000 hrs.
Built to Military Specification, therefore expect tighter and deeper bass from our 6N6 Tube Equivalent 6N6P.
Expect open mid-range, detailed treble, better timing and cohesion.
Full Kits Available for:
Download a .pdf User Manual for free here
*Always check for the correct vacuum tube in your Manufacturer's User Manual.
Fitting the wrong tubes can be dangerous, can damage your amplifier. Doing so can also invalidate your 30-Day Warranty
Never buy these tubes from an untrusted source. Vintage tubes can cause serious damage untested.
UK Tested. No lengthy returns or customs duties! *
More Info
Additional information
| | |
| --- | --- |
| Weight | 0.26 kg |
| Units | Single, Matched Pair, Matched Trio, Matched Quad |
Reviews (0)
Returns & Delivery
We offer a No-Quibble 30 -Day Return & Refund on all our Products. Please refer to our Return & Refund Policy for full details.
We aim to ship next Working Day by your chosen Postal Service. See our Shipping Policy for further details.
dfushjdfs
Our offers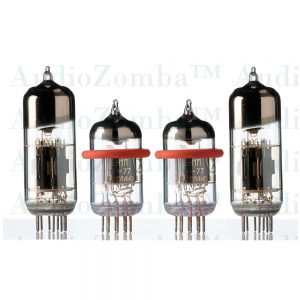 Quick View
A Choice of Vacuum Tubes
– Complete Set of 4 long life NOS USSR military spec 6N6P (2) & standard or premium 6N1P/6N1P-ev (2) matched pairs - direct drop in Upgrade for stock Chinese 6N6/6N1 amplifiers Free BS310 Standard heat resistant silicone anti-vibration dampers. Full fitting instructions included. *The 6N1 Pre-amp tubes are compatible with our 20mm
Silicone anti-Microphony Dampers
Individual Upgrade replacement tubes also available - see Main Description.
Always check for the correct vacuum tube in your Manufacturer's User Manual.
Fitting the wrong tubes can be dangerous, can damage your amplifier and can invalidate your 30-Day Warranty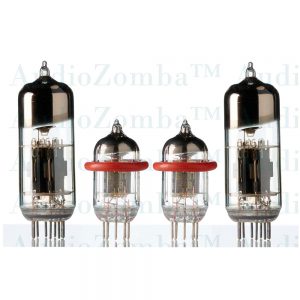 Quick View
Summary:
Premium Upgrade Kit for Little Dot Mk II III Vacuum Tube Amplifier
Rugged Military Spec Vacuum Tubes with free damper rings
Transform your Little Dot Amplifier with Quality assured - All our Vacuum Tubes are fully electronically tested in-House
Plug in and Play - Full Instructions included
Audiophile Quality by AudioZomba
Scroll Down for Detailed Product Description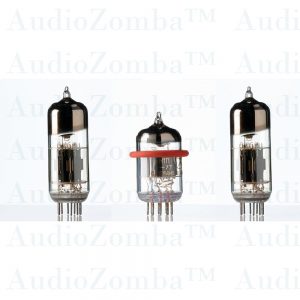 Quick View
A Choice of Vacuum Tubes
– Complete Set of 3 long life NOS USSR military spec 6N6 (2) & standard or premium 6N1 (1)  - direct drop in Upgrade for stock Chinese 6N6/6N1 amplifiers Pre-amp Tube comes with a free BS310 Standard heat resistant silicone anti-vibration damper. *The 6N1 Pre-amp section tubes are compatible with our 20mm
Silicone anti-Microphony Dampers
Individual Upgrade replacement tubes also available - see Main Description *Always check for the correct vacuum tube in your Manufacturer's User Manual. Fitting the wrong tubes can be dangerous, can damage your amplifier and can invalidate your 30-Day Warranty