RECORD WARPS? – Our Professional Vinyl Record Flattening Service is just £9.95!!
Flatten precious but warped records! Record Warps cured! Priced at just £9.95 per disc plus *Shipping.
*Combined shipping for multiple orders saving you £££££s!
Please read the advice at the bottom of this listing before deciding to go ahead.
This is a UK Service. Overseas Clients also welcome! Fill out the contact form for a full Shipping quotation.
ANY QUESTIONS OR CONCERNS PLEASE RING PHIL ON 07368813756  OR EMAIL US AT [email protected]
For our Professional Record Cleaning Service find out more HERE
If you love music, you probably own a vinyl collection. If you don't, there might be at least someone in your family that used to own vinyl records before cassettes and CDs came out. Whether you want to start a vinyl collection by going through car boot sales, thrift stores, and Charity Shops or you already have an old dusty vinyl collection– the condition of these records might not be at its best.
Is it possible for vinyl records to be restored?
These records are supposed to last forever when handled with care, but we don't blame anyone if the records get warped, damaged, or collect mounds of dust over time. It's a good thing that there is a way to save your collection– and that is by getting them flattened by professionals.
Can you restore or flatten vinyl by yourself?
You can try, but you should not! You should only take it to a professional who knows exactly what they are doing. AudioZomba has a vinyl record flattening service that has a meticulous process performed by professionals using professional equipment.
Basically, the process starts by sonically cleaning the disc before applying the meticulous heat-controlled process. It is easier said than done, so if you want to save your records from perishing– take them to a professional.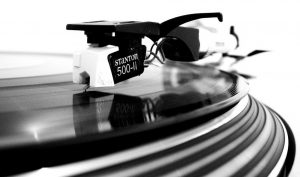 What happens when a record is warped?
Since records are designed to spin flat, you will quickly notice the difference in tone quality when you play a warped record. It can also damage your needle and tonearm if it goes on– so make sure you get your records flattened before it gets worse!
How our Service Works:
Simply enter the number of records you'd like cleaned and flattened by filling out the contact form HERE and in the 'Extra Info' section just add "x' discs require warp removal '. You can combine records just for cleaning FIND OUT MORE with records for flattening/cleaning. Just let us know the breakdown of each in the 'Extra Info' section.
We'll get in touch within 48 hours with a delivery address to send your records. Once received (ideally without outer sleeve, please!), we'll then:
– Professionally clean the record(s) using our ultrasonic cleaner with our very own Laboratory Grade Cleaning Formulation
– make three attempts at flattening the disc* using a combination of gravitational force and gently applied controlled warmth followed by a slow cool down cycle.
– return the record(s) in a FREE SPINCARE anti-static inner poly sleeve via Royal Mail Tracked 48 Service. The Full service including return UK shipping is currently just £14.95 for first disc followed by £9.95 for subsequent discs. International buyers please message us for a quote.
We apply gentle thermal cycling based on many factors including record weight, composition and severity/type of warp. The service is tailored and optimised for each individual record. For example, some early 1970's records manufactured during the oil embargo respond differently to treatment.
*Please bear in mind that that whilst the flattening machine is very effective – perhaps about 8 or 9 out of 10 records can be fixed – unfortunately not every single disc will benefit, so we only attempt to flatten them three times to mitigate risking damaging the disc further. The process is very slow and can take up to 4 hours for each attempt and we therefore have to charge a flat fee to cover our costs. But even then its worth remembering that you have still had the disc professionally cleaned so not all is lost!!
What records can we repair?
Some warps are impossible to remove i.e. heat damage to the structure of the vinyl.
Older and heavier vinyl records are better suited to flattening, flimsy thin discs (under 120 grams) not so much, but can often still be successful.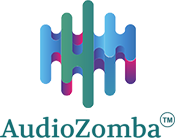 At this time we only safely repair black vinyl records. 7″, 10″ & 12″ are all possible. We can repair picture discs or coloured vinyl but there is a risk of damage. This is because they are made up of a different chemical composition to standard Vinyl (PVC) and the micro-grooves and surfaces can be damaged by our application. You must bear these factors in mind when making a decision. AudioZomba™ cannot be held liable for damage caused due to our process for these types of disc.
We cannot repair acetate records or Shellac 78s. We also cannot repair LPs that weigh less than 100 grams for technical & Safety reasons. If unsure, please weigh your record. Most records weigh between 120 and 200 grams so they would be very light and flimsy.
ANY QUESTIONS OR CONCERNS PLEASE RING PHIL ON 07368813756  OR EMAIL US AT [email protected]
Get an Instant Estimate & 24hr Quote!