Shanling CD Players
Shanling CD Players & Shanling Amplifier Vacuum Tubes – Upgrading your Chinese Tube based Amp for Sound Transformation
Buy Upgrade Shanling CD Players Vacuum Tubes by Amplifier Name easily here!
Shanling CD Players & Shanling Amplifiers
If you are lucky enough to own a Shanling CD Player or Shanling Amplifier, you will no doubt appreciate their astounding build quality and good sound reproduction.
However, all Chinese Tubed products are limited by the cheap Stock Vacuum Tubes supplied with them. They are mass-produced using poor quality materials and are generally mediocre in sound quality and unreliable.
Many Shanling owners find after a short while that the stock vacuum tubes fail and matching a replacement is often a trying experience.
Because all Chinese vacuum tubes are based entirely on the Russian original Military grade vacuum valves, it follows that sourcing these USSR NOS Vacuum tubes makes a great deal of sense.
Affordable NOS Vacuum Tube Upgrades
NOS Tubes are rich in rare metals and other minerals such as Caesium, Gold & Silver and are direct Tube equivalents of those already in your CD Player or Amplifier. A simple swap over will therefore result in drastic sound improvements right across the frequency spectrum. In addition, simple instructions are included.
All our carefully sourced Vintage USSR Military Vacuum Tubes are tested both by our Partners in the Russian Federation and here in the UK. Because you are buying from an established UK Dealer, the best place to buy NOS tubes, there are no lengthy waits, customs duties or dodgy returns.
Here is a list of all our Shanling Amplifier Upgrade Vacuum Tube Kits:
All our 6N3 Valves come with FREE Anti-Vibration Dampers (RRP £3.95 – 8.95).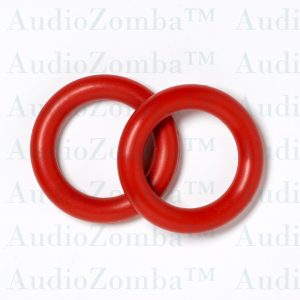 These clever silicon rings absorb stray resonances from the vacuum tube's glass envelope further tightening sound and focus especially in the mid – high treble registers.
Buy Upgrade Shanling Vacuum Tubes by Amplifier Name easily here!
Thanks for reading our blog. If you have any questions or comments, please message or phone us on 01992 732 269. We are here to help!
Comments are closed