Nobsound Amplifier
Vacuum Tubes for your Nobsound Amplifier – How to benefit from a cost-effective Upgrade!
Buy Upgrade Nobsound Vacuum Tubes  here!

The Nobsound Amplifier
is a popular well-made vacuum tube amp but it is very much restricted by the cheap stock Chinese vacuum Tubes they are fitted with. We have a large range of replacement vacuum tubes for many Nobsound amplifiers which will transform sound quality to another level.
We specialise in Russian Vacuum tubes sourced from the manufacturers to the former USSR Military. They are generally New Old Stock (NOS) from the 1970s – 90s and we fully test them before dispatch. They are the Russian tube equivalents that the cheap Chinese stock valves are based on and are far superior in build and sound quality. The Chinese have copied the Military Specification on a mass scale using cheap materials to meet demand.
Our carefully sourced and fully tested NOS vacuum tubes contain rare earth metals such as gold, caesium and cadmium which are now to expensive to utilise. These exotic metals and minerals enhance harmonics to a significant extent.
To make life easy, we offer direct plug-in & play Upgrade kits for the following NobSound Vacuum Tube amplifiers:
Instructions included!
Furthermore, our Pre-amplifier vacuum tubes come with free anti-vibration silicone Tube dampers. They are made to British Standards and really do reduce 'microphony' or tube 'ringing' associated with many double-triode designs.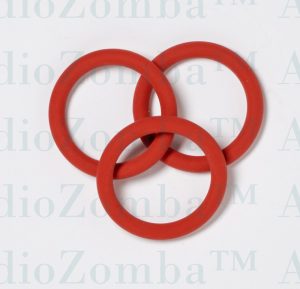 Upgrading to USSR NOS vacuum tubes will transform your Nobsound amplifier and you have the added peace of mind that we are a UK Supplier with excellent customer service and a very generous full No-Quibble 30 Day Guarantee!
Enjoy your Nobsound amplifier!
Thanks for reading our blog. If you have any questions or comments, please message or phone us on 01992 732 269. We are here to help!
Comments are closed