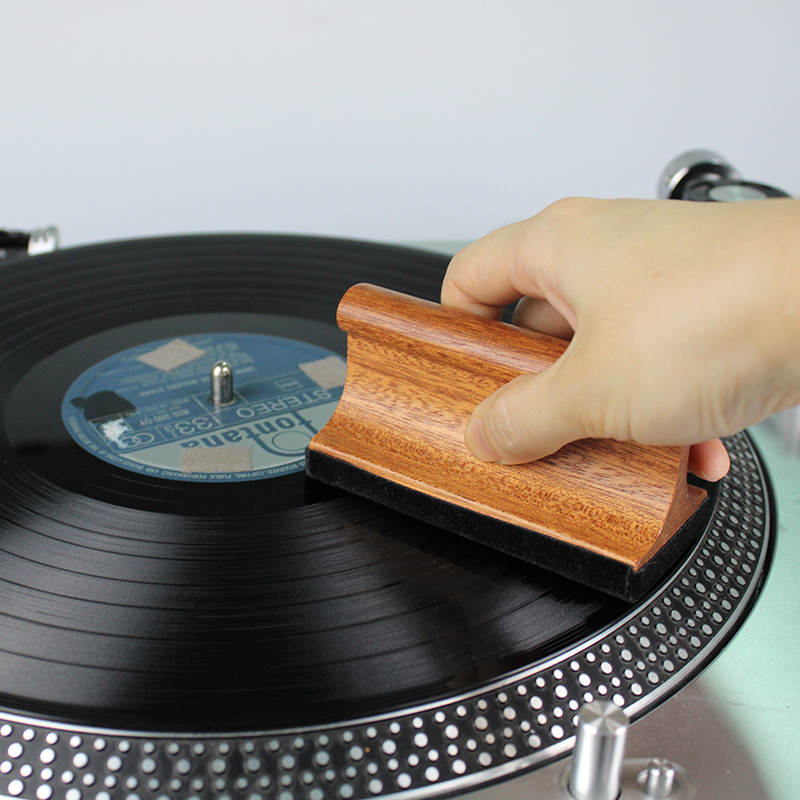 Vinyl Record Brushes: Everything You Need to Know
Vinyl Record Brushes: Everything You Need to Know
Vinyl Record brushes are an essential part of maintaining a vinyl record collection is taking good care of it. Unlike digital
records, you cannot store them in a folder on your laptop or phone and forget about them. Vinyl records are physical objects, and quite delicate, to say the least. To keep the record in proper condition, you'll need help from a tool called a vinyl brush. 
Now, what exactly is a vinyl record brush, and how is it different from any regular cleaning brush? The answer lies in quality, build, and function. Vinyl brushes are made of premium quality fibre so that they can eliminate static, dust particles, and traces of dirt from the records. They come with an ergonomic design and offer a steady grip so that you can gently clean the records without causing any damage. As for function, its primary aim is to keep the vinyl records sparkling clean, and improve your audio experience.
Reasons You Must Have A Vinyl Brush 
If you have an existing vinyl collection or you are building up one, a vinyl brush will be a valuable addition to your record-care equipment list. Let's go over the primary reasons why using a vinyl brush is necessary. 
Uncompromised sound quality
Dirt, dust and debris find their way to the vinyl records. Due to static electricity, even the tiniest speck of dust can lead to crackles while playing the record. As a result, the quality of audio gets hampered. When you use a vinyl brush to clean up the dust from its surface, you can enjoy the unadulterated and uncompromised sound quality. 
Prolong the life of your vinyl collection 
Vinyl records are quite old anyway, so it's inevitable they need good care. They attract even more dirt and dust because of static electricity. Using an anti-static vinyl brush, you can reach every crevice of the record, and remove all the accumulated dust. It helps to prolong the life of the record, so you can keep playing it on the record player without any hassle, for a long time to come. 
The dedicated vinyl brushes are delicately crafted. When used correctly, they won't cause any damage to the surface of the record. While it does extract all kinds of dirt that the record might have accumulated, its bristles are gentle and soft. So when they touch the record surface, there is no risk of altering the sound quality, rather it helps in reviving the original audio, eliminating the background pops.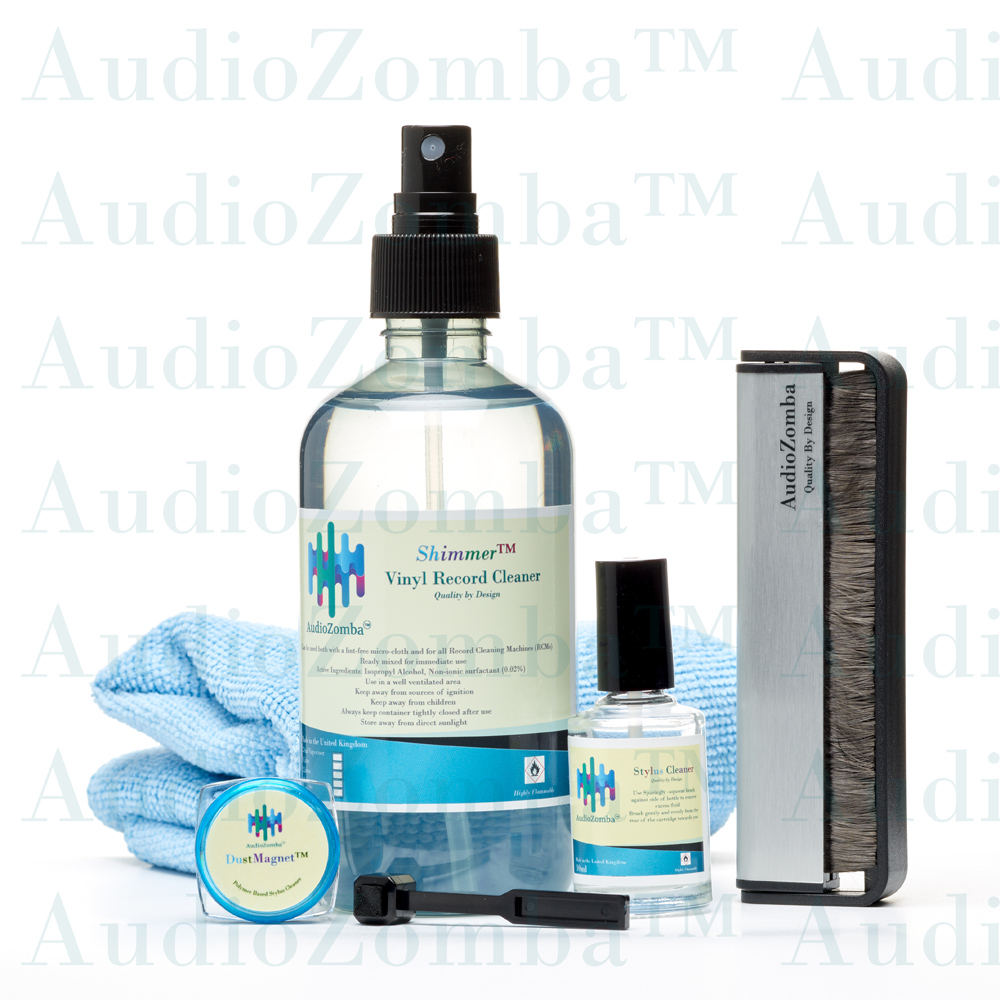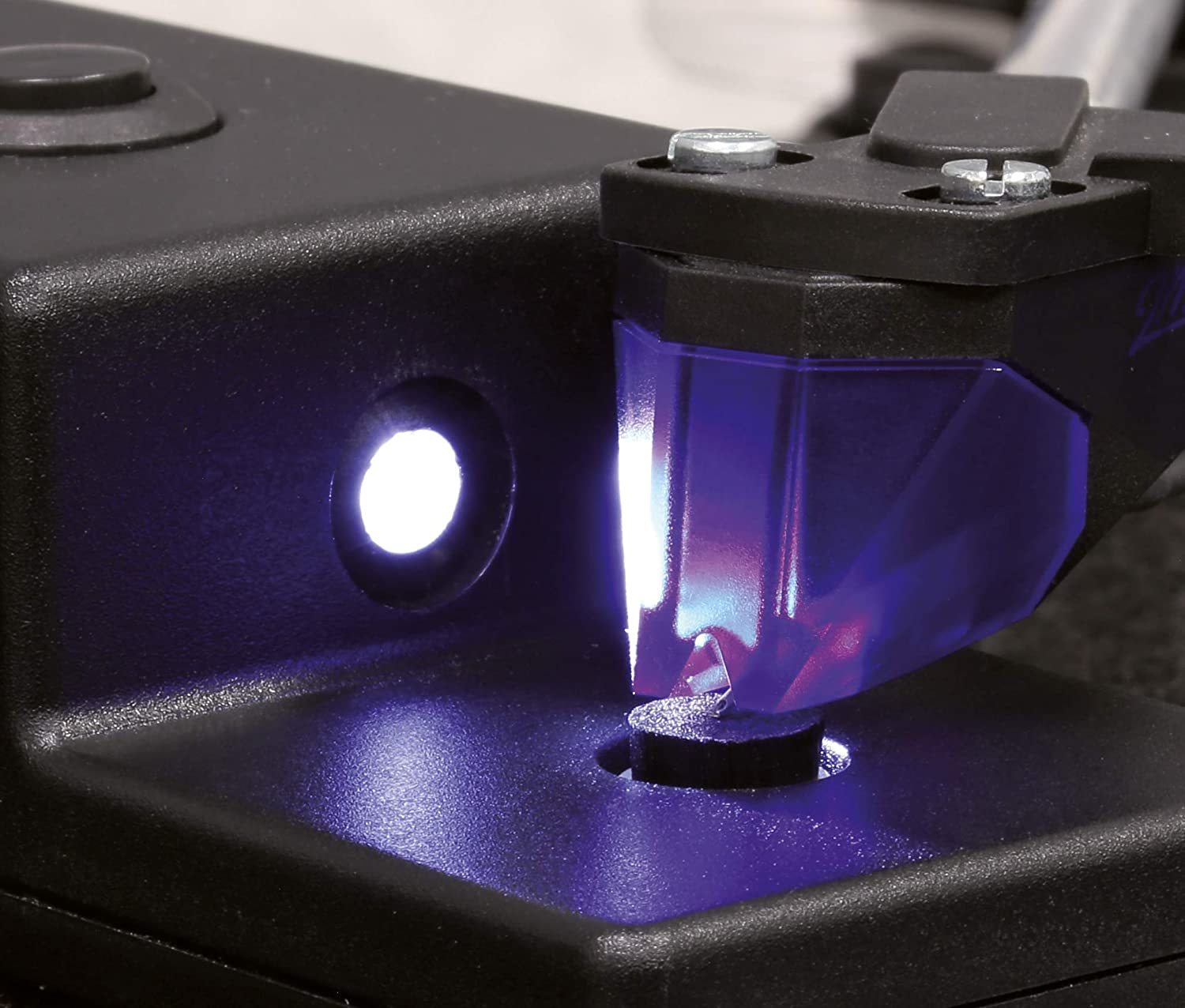 Taking Care of the Stylus
Not just the record– even the diamond stylus attracts a good amount of dust if it goes unchecked. Use a high-quality carbon fibre stylus brush and a stylus cleaning polymer to take care of it, and it should be fine.
You might also get a vinyl record cleaning and stylish cleaner kit, if purchasing multiple products seems like a hassle. These kits contain everything you'll need to deep clean the records as well as the stylus and gift you a marvellous sound experience– exactly the original audio.
The Right Way of Using A Vinyl Brush
When the record is spinning, hold the brush from inside towards the outer side of the record, and allow it to get cleaned in a circular motion. Be sure to hold it gently but with a firm grip, to ensure proper cleaning without harshly brushing against the surface.
The Best Way to Take Care of Records & Stylus
Cleaning is fine, but your lookout should be to keep the records as free from dust as possible. And that can be possible only when you store them in a secure storage area. At home, we would recommend using two sleeves to prevent outside dust from reaching the records. But if you're purchasing records from a store and it has dust particles in it, there's no other way than cleaning it thoroughly using a brush.
You must also keep the record player covered well, so the stylus and the turntable remain absolutely clean till the next time you play a record.
Refine Your Audio Experience with Audio Zomba
If you love analogue audio as much as we do, Audio Zomba has a lot to offer. From vinyl and audio equipment, vinyl records, to accessories, cleaning products, and so much more, you'll get everything under one roof. As vinyl experts, we bring to you an exclusively curated collection of products that are of the highest quality. Or Ring Phil on Tel: 07368813756 for a friendly chat and advice!!
Comments are closed