Description
Description
Our Russian SAovtek 12AX7 Replacement Upgrade Vacuum Tubes improve sound performance. All our vacuum tubes can be electronically matched to your requirements.
12AX7 Description:
The 12AX7 is a vacuum tube that is a miniature dual triode – 6AV6 with high voltage gain
Sensibly Equivalent to ECC83. Click Here for further information.
Details:
Sovtek 12AU7:
Ruggedized vacuum tube made to Military Specification. They are current Factory Production. They include nickel plated pins for good conductivity and gold grid for improved sound. Life expectancy 5000hrs. A well made vacuum tube which will deliver excellent results and reliability.
Full Bench tested to ensure no leaks or shorts.
Because many pre-amplifier tubes are microphonic, we supply Free BS310 Standard heat resistant silicone anti-vibration dampers.
Anti-Vibration Dampers reduce microphony and improve playback quality.
Includes Full fitting instructions.
The Sovtek Corporation produces a range of the most popular audio and guitar valves. These valves are made in Russia to high standards at the reflector plant. These valves are used by original equipment manufactures the world over for their sound quality and reliability.
The Sovtek 12AX7WA has become the industry standard valve that is used by many manufactures for its super low microphonics and its solid and proven reliability.
These tubes are rugged little brutes, and that's probably why they are OEM components for many major amp makers. Both tubes could be whacked with a stick at full volume and not show much in the way of microphonics – but DON'T DO THIS AT HOME, as it is often a destructive test for tubes.
I thought it worth the time De-Mystifying Sovtek 12AX7 WA WB WC Variants. Why are there three versions of the Sovtek 12AX7 and what use one versus the other?
One common characteristic of all three types is that they are very low in microphonics.  The "W" in the part number is there to tell us its a ruggedised valve.  Ruggedised valves are made to withstand more vibration than a standard type.  SO this makes them ideal for amp combos where the vibration in the cabinet is higher than an amp head.
Lets look at the three types:
Sovtek 12AX7WA
The WA version has lower gain than the WC- to be more correct the right term is the amplification factor Fender use the WA in amps such as the Blues Jr, Hot Rod Deluxe.  OK so it is branded Groove Tubes, but, it is still a Sovtek 12AX7WA The lower gain makes for an amp with smoother break up of the amp. It also helps make the Hot Rod Deluxe volume much more controllable. Some folks report the volume of the Hot Rod Deluxe is all or nothing. Usually generic ( high gain) 12AX7's have been fitted, and this magnifies the sensitivity of the volume control
The benefits of the Sovtek 12AX7WA is that it has a lower noise floor when compared to the Chinese 12AX7. The valve produces a tight clearly defined bass and a clear smooth treble response.
Never buy these tubes from an untrusted source. Vintage tubes can cause serious damage untested.
You can download a .pdf User Manual for free here
We check all valves extensively within the UK and offer a full 30 Day Guarantee. No lengthy returns or customs duties! *
More Info
Additional information
| | |
| --- | --- |
| Weight | 0.26 kg |
| Units | Single, Matched Pair, Matched Trio, Matched Quad |
Returns & Delivery
We offer a No-Quibble 30 -Day Return & Refund on all our Products. Please refer to our Return & Refund Policy for full details.
We aim to ship next Working Day by your chosen Postal Service. See our Shipping Policy for further details.
dfushjdfs
Our offers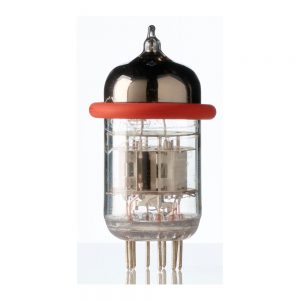 Quick View
Premium Vacuum Tubes – long life NOS USSR military spec *6N2P-EV matched to your requirements.
Free BS310 Standard heat resistant silicone anti-vibration dampers
*These tubes are compatible with our 20mm Silicone anti-Microphony Dampers
Always check for the correct vacuum tube in your Manufacturer's User Manual.
Fitting the wrong tubes can be dangerous, can damage your amplifier and can invalidate your 30-Day Warranty