Description
Description
6N1P Description:
Our 6N1P Replacement Upgrade Vacuum Tubes improve sound performance. Electronically matched to your requirements.
6N1P – Russian made miniature. A 9-pin medium gain double Triode Vacuum Tube intended for use as a line audio amplifier and cathode driver.
Nearest Equivalent is the 6BQ7A.  Click here for further detail
Choose from 3 options:
1.Standard: 6N1P – former Novosibirsk Plant, Russia c.1980s NOS. a capable well made vacuum tube which will deliver good results. 2000 Hrs Life Expectancy
2.Premium: A ruggedized 6N1P called 6N1P-ev by former Voskhod Factory, Russia c.1970s. Famous 'Voskhod Rockets' made to Military Specification including nickel plated pins for good conductivity and gold grid for improved sound. Life expectancy 5000hrs. A well made vacuum tube which will deliver excellent results and reliability. They come in their original 'Rocket Logo ' boxes!
3.Elite: A rare vintage 6N1P variant from the 1960s/early 70s known as 6N1P-v by Former Reflektor Plant, Russia. An outstanding vacuum tube built to military specification and nickel plated pins for improved conductivity. Rich in rare earth metals e.g. Caesium, Gold that modern tubes lack due to expense and scarcity. Rare earth metals improve odd & even harmonics enriching any 6N1P application. Sold strictly subject to availability.
Fully Bench tested tubes means no leaks or shorts guaranteed.
Because many pre-amplifier tubes are microphonic, we supply Free BS310 Standard heat resistant silicone anti-vibration dampers.
Dampers minimise 'ringing' of the vacuum tube glass envelope improving playback quality.
Full fitting instructions included.
Never buy these tubes from an untrusted source. Vintage tubes can cause serious damage untested.
You can download a .pdf User Manual for free here
We check all valves extensively within the UK and offer a full 30 Day Guarantee. No lengthy returns or customs duties! *
More Info
Additional information
| | |
| --- | --- |
| Weight | 0.26 kg |
| Variant | Standard, Premium, Elite |
| Units | Single, Matched Pair, Matched Trio, Matched Quad |
Returns & Delivery
We offer a No-Quibble 30 -Day Return & Refund on all our Products. Please refer to our Return & Refund Policy for full details.
We aim to ship next Working Day by your chosen Postal Service. See our Shipping Policy for further details.
dfushjdfs
Our offers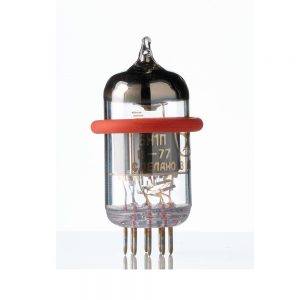 Quick View
Amplifier Tubes: 6N1 Tube Equivalent 6N1P 6N1P-ev  6N1P_V -
Choose your own grade from Standard 6N1P to audiophile Elite Options!
Available in matched groupings.
Fully Bench tested - No leaks or shorts guaranteed.
Scroll Down for full Product Description