Professional Vinyl Record Flattening Service
https://www.audiozomba.com/record-warps/    email: [email protected] Tel: 07368813756
See also our Professional Vinyl Record Cleaning Service!
Our Record Flattening Service – If you love music, you probably own a vinyl collection. If you don't, there might be at least someone in your family that used to own vinyl records before cassettes and CDs came out. Whether you want to start a vinyl collection by going through car boot sales, thrift stores, and Charity Shops or you already have an old dusty vinyl collection– the condition of these records might not be at its best.

Is it possible for vinyl records to be restored?
These records are supposed to last forever when handled with care, but we don't blame anyone if the records get warped, damaged, or collect mounds of dust over time. It's a good thing that there is a way to save your collection– and that is by getting them flattened by professionals.
Can you restore or flatten vinyl by yourself?
You can try, but you should not! You should only take it to a professional who knows exactly what they are doing. AudioZomba has a vinyl record flattening service that has a meticulous process performed by professionals using professional equipment.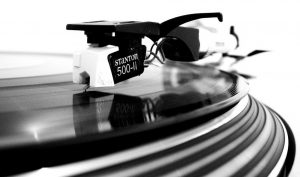 Basically, the process starts by sonically cleaning the disc before applying the meticulous heat-controlled process. It is easier said than done, so if you want to save your records from perishing– take them to a professional. 
What happens when a record is warped?
Since records are designed to spin flat, you will quickly notice the difference in tone quality when you play a warped record. It can also damage your needle and tonearm if it goes on– so make sure you get your records flattened before it gets worse!
https://www.audiozomba.com/record-warps/    email: [email protected] Tel: 07368813756
See also our Professional Vinyl Record Cleaning Service!
Comments are closed