Replacement Vacuum Tubes
Replacement Vacuum Tubes – Upgrading your Chinese Tube based Amp
Buy Upgrade Replacement Vacuum Tubes by Amplifier Name easily here!
Or by Vacuum Tube name here!
Replacing the Chinese Stock Vacuum Tubes in your amplifier is essential for getting the best value for your money.
Whilst many modern tube amplifiers such as Fatman, Nobsound, Little Dot & Douk Audio are well made, they are restricted by cheap vacuum tubes for several reasons. One is that good quality tubes require craftmanship which drives up costs and make the amplifier less saleable.

Another is that Chinese Vacuum Tubes are simply copies of the original Russian Military specifications. These NOS Vacuum Tubes (New Old Stock – Never Used) were required in the Former USSR for high sensitivity applications such as surveillance. They required extreme accuracy, long life and ruggedness. Not to mention rare earth metals which are either no longer available or astronomical in price.
We strongly recommend Russian Originals as a performance upgrade for your Far East Tube based Amplifier. There is a lot of interest in Tube Rolling nowadays. This is essentially experimenting with equivalent tubes or near equivalent tubes in order to get the best sound.
The problem with Chinese Amplifiers is that in many cases, only the original Russian Vacuum Tubes are direct equivalents. This is because the Chinese versions are based entirely on their specification.
To take just a few examples:
| | |
| --- | --- |
| Chinese Mass Market Copy | Russian Military Original |
| 6j1 tube equivalent | 6J1P, 6J1P_ev |
| 6n1 tube equivalent | 6N1P, 6N1P-ev, 6N1P-v |
| 6n6 tube equivalent | 6N6P |
| 6n2 tube equivalent | 6N2P, 6N2P-ev |
| 6p1 tube equivalent | 6P1P, 6P1P-ev |
By purchasing USSR Original NOS Vacuum Tubes, you are assured of a direct drop-in Upgrade that will last many years giving outstanding results.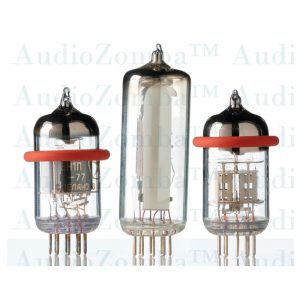 Tube rolling  can be bewildering and costly errors can be made. For example, it is claimed that 6N1 Tube Equivalents named 6CG7,6922 and 7308 are a 'near equivalent'. However, many of these alternatives will only work in some circuits. An understanding of your amplifier circuitry is essential before embarking on such an experiment.
For guaranteed results we thoroughly recommend our range of direct drop-in equivalent Russian vacuum Tube upgrades.
Buy Upgrade Vacuum Tubes by Amplifier Name easily here!
Or by Vacuum Tube name here!
Thanks for reading our blog. If you have any questions or comments, please message or phone us on 01992 732 269. We are here to help!
Comments are closed