Replacement Vacuum Tubes
Vacuum Tube Replacement– Getting the best upgrades for your Chinese Stereo amplifier
Buy Upgrades by Amplifier name or Vacuum Tube name easily here!
Vacuum Tube Replacement is often beneficial. There are many great value Chinese/East Asian Stereo tube amplifiers now available. Most high end designs offer excellent value for money.
However, one can transform entry-level valve amplifiers by Tube Rolling the pre-amp / power-amp tubes with Russian Military NOS vacuum tubes. Even the best budget stereo tube amp and some vintage tube amplifiers benefit greatly from such upgrades. Tube Rolling is the process where equivalent vacuum tubes are fitted in order to obtain sound improvements.
Most tube amplifiers and vacuum tube amplifier kits will benefit. Many budget Chinese valve amplifiers are well constructed but they all suffer from Chinese vacuum tubes! It is estimated that Chinese vacuum tubes cost about 20p to manufacture. Considering that a good vacuum tube requires rare earth metals, it is no surprise that the Chinese valves are inferior.
Why Vacuum Tube Replacement with USSR tubes in your Chinese Amplifier makes sense: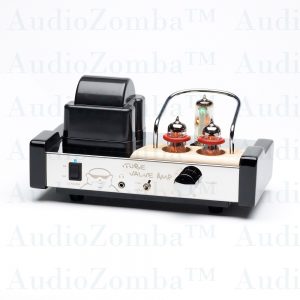 All Chinese vacuum tubes are based on the Original and superior USSR Vacuum Tubes. These tubes were prevalent between 1960s – 1990s before the breakup of the former USSR. Chinese vacuum tubes such as 6N1, 6N2, 6N3,6J1,6J3,6J4,6J9,6N6,6P6 are all cheap copies of the Military built high precision versions. Military tubes were employed typically for highly sensitive military surveillance kit. Applications such as intelligence operations, for instance. Such applications required extremely precise, ruggedized valves with long shelf-life and ultra-reliability.
We source New Old Stock (NOS) valves. Owners of Fatman, Douk, Nobsound, Little Dot, Schitt and many other tube amps, who have replaced their stock Chinese tubes with ours experienced outstanding results and we have excellent feedback on eBay to that effect. You may choose by either Vacuum Tube Chinese Equivalent or Amplifier.
Our NOS Russian upgrades are purchased in batches of 100 or 200 items. They are tested randomly (1 in 10) by our partners in the Urals, Russian Federation and the Ukraine before dispatch. They often employ old Russian Military Tube testing equipment. We then check each tube individually for leaks and emissions on our bench kit in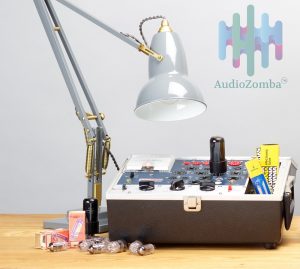 the UK workshop. The valves are also visually inspected for signs of damage, defects or bent contact pins.
Quality Tested for Your Peace of Mind: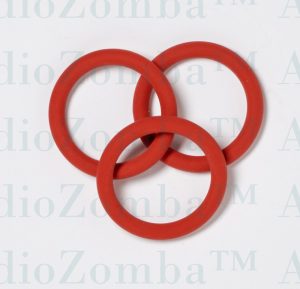 The vacuum tubes are then matched to within 5% tolerance to ensure consistent output. This ensures optimum stereo imaging and sound quality. Our matching service is included in the price. Most of our pre-amp tubes come with free silicone dampers which made to BS Standards in UK. They are heat resistant  and therefore do not emit dangerous fumes unlike the cheap Chinese counterparts. These rings reduce microphony (valve 'ringing') which is inherent in all double-triode tubes and pentode types. The rings are not required for power amp tubes because they do not suffer from microphony.
Because of our careful sourcing and testing, Vacuum Tube Replacement from the stock Chinese tubes to our Russian NOS tubes will transform your amplifier sound quality.
They are UK based Next Day Dispatch with no worries about lengthy import duration, customs duty and reliability issues. (who wants to send tubes back to Russia and try to get a refund when things go wrong?….)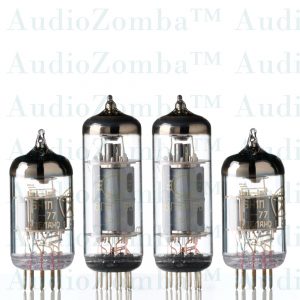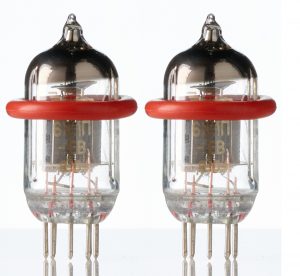 Buy Upgrades by Amplifier name or Vacuum Tube name easily here! Any questions please feel free to message us at [email protected] or give us a ring on 01992 732 269. We are here to help!
Comments are closed