Turntable Mats
Turntable Mat – Choosing the right one
Buy great sounding Cork Audio Mats here
The choice of turntable mat is vitally important in optimising the performance of your vinyl turntable.
There are many types of mat on the market to choose from. Here are some more popular examples:
• Rubber mat
• Acrylic turntable mat
• Leather turntable mat
• Glass turntable mat
• Cork platter mat
• Carbon fibre turntable mat
• Cork/Neoprene mixture Turntable Mat
Which Turntable Mat Material to Choose?
The best turntable mat material is ultimately a matter of experimentation and taste. Here at AudioZomba we have tested many mats on many stereo turntables over the years. We have found that as a rule, the heavy damping materials such as cork/neoprene and leather deaden the sound across the spectrum. The standard rubber mat that comes with many modern record players tend to be a 'one size fits all' approach which is acceptable but can often be improved.
For many budget and mid-range price bracket turntables, we found that the cork mat tightens base, opens up mid-range and sweetens treble to some extent. This is notably more so on non-suspended turntable designs. It is also anti-static in nature, which is always a bonus with vinyl! We do not recommend the cork/neoprene mixtures as they tend to 'muddy' the sound. Furtherm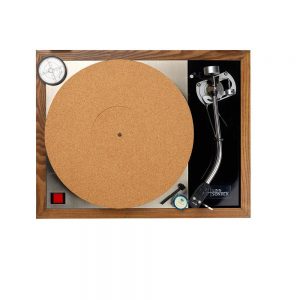 ore, they are also often more expensive!
Glass is an excellent medium for improving detail and clarity in higher end turntables. However, it can also accentuate the limitations inherent in budget designs resulting in a 'tinny' presentation.
Acrylic is also an excellent medium which has similar characteristics to glass but with a little more roundness which means it can work well with both budget and high- end turntables.
Something to consider carefully is tonearm turntable VTA (vertical Tracking Angle). This is because Cartridge alignment is vital to good performance and minimised wear and tear on the stereo cartridge. We sell an Acrylic Mat that is also a Cartridge Alignment Protractor and a Strobe Speed Checker!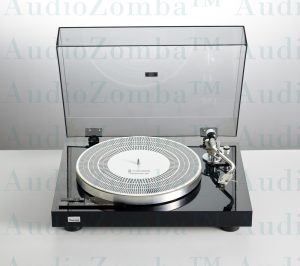 Turntable needles need to operate on a perfectly level playing surface and we supply a range of turntable bubble levels for this purpose.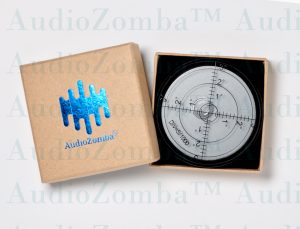 Will Mat thickness affect your VTA?
Mats can vary in depth from 1.5mm to 10mm in some cases and when fitted they can interfere with the VTA causing issues. It is therefore important to consider this when choosing a mat and where VTA is affected, be prepared to adjust the VTA to suit the mat height using the tool supplied with your tone arm.
We offer two sizes in our cork mat range that suit most modern turntables:
1.5mm Mat
3.0mm Mat
Buy great sounding Cork Audio Mats here. If you have any questions regarding turntable platter mats just message us at [email protected] or give us a ring on 01992 732 269 and we will be pleased to help!
Comments are closed