Vacuum Tubes for Sale
Vacuum Tubes for Amplifiers – A Guide for Fatman Amplifier Owners
Buy Fatman Tube Upgrade Kits here!
If you own a Chinese Vacuum Tube amplifier, we have a large range of replacement vacuum tubes for amplifiers – many Fatman amplifiers including the Fatman iTube, Fatman iTube Carbon, Fatman iTube Carbon edition 2, Fatman mi tube & Fatman Carbon Trinity.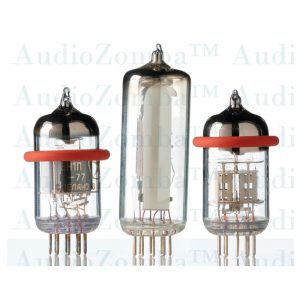 Upgrade Your Fatman Amp
Having sourced quality NOS vacuum tubes for many years, we hence have many vacuum tubes for sale. We specialise in Russian Vacuum tubes sourced from the manufacturers to the former USSR Military. These Direct Tube Equivalents are the Originals which the supplied cheap Chinese copies are based on. Because they are generally New Old Stock (NOS), we fully test them ourselves before dispatch. They are Russian tube equivalents that the cheap Chinese stock valves are based on. They are thus far superior in build and sound quality.
Vacuum tube identification for most Chinese Valve Amplifiers is made easy using our 'Choose vacuum tubes by Amplifier' facility.
Our range by vacuum tube is as follows:
6N1P, 6N1p-ev (6N1 tube equivalent)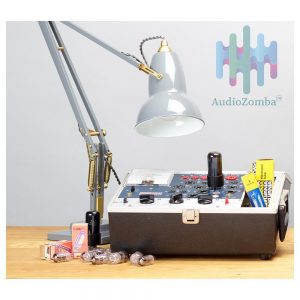 6N2P, 6N2p-ev (6N2 tube equivalent)
6N6P(6N6 tube equivalent)
6N3P-e (6N3 tube equivalent)
6J1P (6J1 tube equivalent)
6J3P (6J3 tube equivalent)
6J9P (6J9 tube equivalent)
6P1P (6P1 tube equivalent)
6P6P (Shuguang, China)
Due to Fatman Audio being out of business, it follows that finding the correct amplifier vacuum tubes can be tricky. Replacement vacuum tubes from China are generally unreliable and may take time to arrive with the added problem of Customs duties. There are few NOS vacuum tubes for sale in Russia that can be relied on.  They are difficult to source and many Vendors are unreliable.
Fully Tested for your Peace of Mind
We have been sourcing NOS vacuum tubes for many years from Russia, The Urals and The Ukraine. Most of our suppliers test the vacuum tubes before dispatch so that we can rely on our Vendors.. They are highly knowledgeable, know how vacuum tubes work and have highly sophisticated vacuum tube testers.
Furthermore, we also test the vacuum valves here in the UK at AudioZomba to ensure they survived the journey!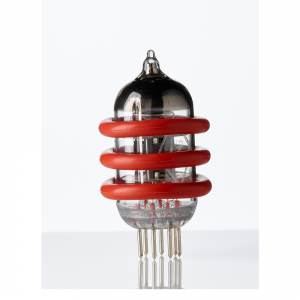 Additionally, most of our Pre-amplifier vacuum tubes come with free silicone Tube dampers.   They are made to British Standards and therefore effectively reduce 'ringing' associated with the glass vacuum tube envelope.
Upgrading to USSR NOS vacuum tubes will notably improve and hence transform your Fatman amplifier. Because we are a UK Supplier, you have the added peace of mind that comes with excellent customer service and a very generous full No-Quibble 30 Day Guarantee!
Buy Fatman Tube Upgrade Kits here! Any questions or comments? Just email us: [email protected] or give us a ring on 01992 732 269. We are here to help!
Enjoy your Fatman amplifier!
Comments are closed