A Record Stabilizer Weight Range including Record Weights & Clamps, Vinyl Pucks, Vinyl Flatteners & Disc Stabilizers that can significantly improve record warps and thus overall sound quality. Michell style Pressure clamps available here.
A choice of colours and styles and they all come in a smart Presentation Box!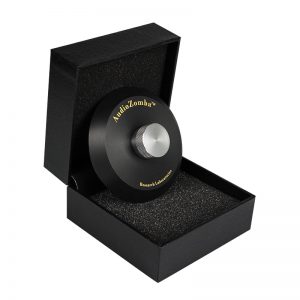 Quick View
Summary:
Attractive ergonomic designed Turntable Vinyl Record Clamp
Black eggshell finish with Gold Lettering
Strong Vice-like Grip - help ameliorate warp effects
Audiophile Quality by AudioZomba
*As pictured - Limited Promotion - Grab it while you can!!!
Scroll down for full product details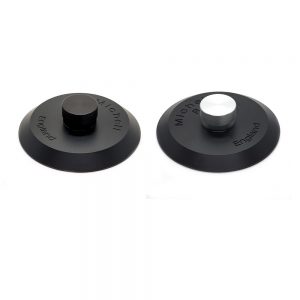 Quick View
Summary:
Exceptionally well engineered Vinyl Record Clamp provides excellent support
Silk Black Finish with Anodised Silver Knurled Grip
Helps ameliorate mild warp effects
Full Instructions Included. Brand New in Maker's Packaging
5 Year Maker's Guarantee
Scroll Down for Detailed Product Description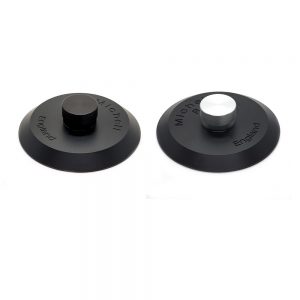 Quick View
Summary:
Exceptionally well engineered Vinyl Record Clamp provides excellent support
Silk Black Finish with Anodised Silver Knurled Grip
Helps ameliorate mild warp effects
Full Instructions Included. Brand New in Maker's Packaging
5 Year Maker's Guarantee
Scroll Down for Detailed Product Description