Description
Description
Description:
We offer a choice of grades of carefully selected 6P1P Russian NOS Vacuum Tubes.
The 6P1P double triode is is a Soviet-made Svetlana Factory miniature 9-pin beam tetrode vacuum tube.
Similar ratings to 6AQ5, EL90 and the 6V6. Because of a different pinout (a 9-pin base versus 7-pin base) than an 6AQ5/EL90, it cannot be used as a plug-in replacement for these types. Click here for full details
Product Details:
Premium Grade: 6P1P Svetlana Factory, Russia c.1960s – 1970s:
Our NOS fully tested 6P1P  is designated 6P1P (Russian: 6П1П), roughly equivalent to the 6AQ5W. A Chinese-manufactured version of the tube also exists, labelled 6P1. These make a superb reliable upgrade for these amplifiers.
Elite Grade: 6P1P-ev Svetlana Factory, Russia c.1975:
A ruggedized/extended ratings version of the tube designated 6P1P-EV (Russian: 6П1П-ЕВ), roughly equivalent to the 6AQ5W. A highly reliable well built tube with exceptional sonic characteristics. The ultimate 6P1 Upgrade for all 6P1 Amplifiers.
We also supply 6P1 Upgrade Kits for Douk Audio, Liston & Nobsound Tube Amplifiers.
All our Vacuum Tubes are Fully Bench tested and therefore guaranteed NO leaks or shorts .
These tubes are a very good sound Upgrade and reliable because they have been fully tested here in the UK
Full fitting instructions are included.
Never buy these tubes from an untrusted source. Vintage tubes can cause serious damage untested.
You can download a .pdf User Manual for free here
We check all valves extensively within the UK and offer a full 30 Day Guarantee. No lengthy returns or customs duties! *
More Info
Additional information
| | |
| --- | --- |
| Weight | 0.26 kg |
| Units | Single, Matched Pair, Matched Trio, Matched Quad |
| Grade | Premium, Elite |
Reviews (0)
Returns & Delivery
We offer a No-Quibble 30 -Day Return & Refund on all our Products. Please refer to our Return & Refund Policy for full details.
We aim to ship next Working Day by your chosen Postal Service. See our Shipping Policy for further details.
dfushjdfs
Our offers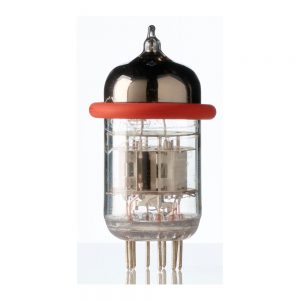 Quick View
Premium Vacuum Tubes
– long life NOS USSR military spec *6N2P-EV matched to your requirements. Free BS310 Standard heat resistant silicone anti-vibration dampers *These tubes are compatible with our 20mm
Silicone anti-Microphony Dampers
Always check
for the correct vacuum tube in your Manufacturer's User Manual. Fitting the wrong tubes can be dangerous, can damage your amplifier and can invalidate your 30-Day Warranty