Description
Description
Spin Care Carbon Fibre Brush Description:
Record Cleaning Brush Ultra fine bristles gently and safely remove dust, grit and debris
Simple, easy to use design
Naturally dissipates static charge from records surface
Easy to use 360 pivoting assembly cleans the product
Another high quality vinyl care product from Spin Care
AudioZomba™ is a Fully Authorised Spincare Dealer based in the UK
The Spin Care Carbon Fibre Record Cleaning Brush is a highly effective yet economical way of removing loose dust, dirt and debris from your vinyl records to keep your collection sounding its best. The ultra fine particles are very effective at picking and removing dust and debris from deep between your records grooves. The cleaner your grooves, the cleaner your sound. As well as cleaning your records, the brush also helps to dissipate any static charge which can lead to unwanted pops and clicks during playback. The brush is designed for removing loose particles, so we recommend our record cleaning solution and velvet cleaning pad for removing stuck on dirt.
More Info
Returns & Delivery
We offer a No-Quibble 30 -Day Return & Refund on all our Products. Please refer to our Return & Refund Policy for full details.
We aim to ship next Working Day by your chosen Postal Service. See our Shipping Policy for further details.
dfushjdfs
Our offers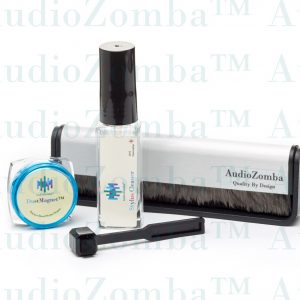 Quick View
Summary:
Comprehensive Laboratory Grade Vinyl Record Cleaning Kits
Choose from 5 kits and Save £££s on the Individual Retail Prices
Best Value Cleaners on the Market
Audiophile Quality from AudioZomba
Scroll down for full Product Description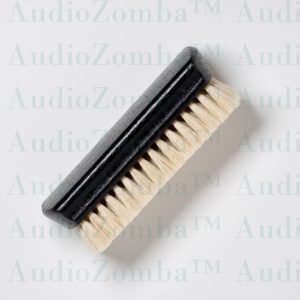 Quick View
Summary:
Luxury natural soft White Goat hair vinyl brush
Effective Dust & Static Removal
Ergonomic Design extends both Record & Stylus Life
Audiophile Quality by AudioZomba
Scroll down for detailed Product Description