A Range of NOS USSR tested 6J3 Tube Equivalent – 6ж3п 6J3P 6ж3п-e 6J3P-e  vacuum tube upgrades for Typically Nobsound etc. & all other Chinese 6J3 amplifiers
Our 6J3P (6ж3п) Reflektor Factory tubes are a ruggedized version developed for the Russian Military with 5000 hrs life and coated pins for excellent conductivity.
Details:
Name: 6J3P / 6Ж3П / 6J3P-e/ 6Ж3П-e
Analogue: 6AG5, EF96
Manufacturer: Reflector factory
Condition: NOS (new from old stock), never used
Date of manufacture: 1970's/1980s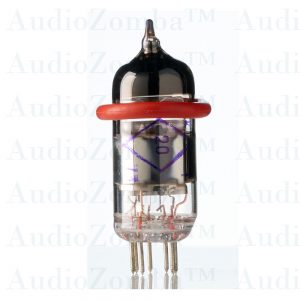 Quick View
Premium Vacuum Tubes – A choice of graded long life NOS USSR military spec 6J3 matched to your requirements.
Fully Bench tested - No leaks or shorts guaranteed.
Scroll down for Detailed Product Description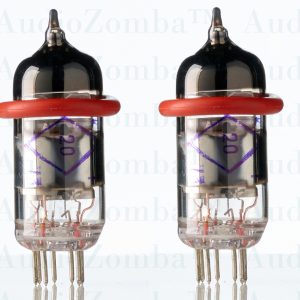 Quick View
NOTE: There are two versions of this amplifier 6J3 & 6J9. Please read the WARNING in the description section BEFORE ordering or you Guarantee/right to return may be voided!!

Summary:
Value for Money Sound Upgrade for your Nobsound Amplifier
Electronically Matched Pair, Factory Tested for your Peace of Mind
Direct Plug in & Play Upgrade. Instructions included
Free BS310 Anti-Vibration Dampers! RRP:£3.95
Audiophile Quality from AudioZomba
Scroll down for detailed item description