A range of NOS USSR tested tube upgrades for Chinese 6J4 amplifiers
USSR tested 6J4 Equivalent – 6J4P (6Ж4П) vacuum tube upgrades for Douk, Nobsound etc., and all other Chinese 6J4 amplifier Kits.
Details:
Name: 6J4P (6Ж4П)
Equivalents: 6S2P (6С2П)
Manufacturer: Novosibirsk factory
Condition: NOS (new from old stock), never used, in original boxes
Date of manufacture: c.1963
Showing the single result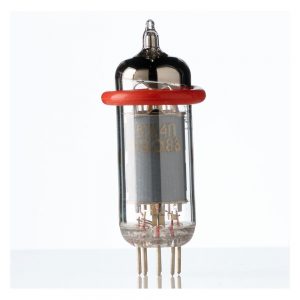 Quick View
Premium Grade Long life NOS USSR military spec 6J4P matched to your requirements. Nickel Pins, Gold Grid. Fully Bench tested - No leaks or shorts guaranteed.
*These tubes are compatible with our 20mm Silicone Anti Vibration Dampers
Always check for the correct vacuum tube in your Manufacturer's User Manual. Fitting the wrong tubes can be dangerous, can damage your amplifier and can invalidate your 30-Day Warranty
Showing the single result