Description
Description
Summary:
High Precision Stylus Force Gauge
Japanese Specification Weighing Module
Crystal Clear LCD Screen with Back-Lit Function
Comprehensive User Instructions Included
2 Year Written Guarantee
Requires 2 x AAA Batteries (Not included)
Product Description:
The AudioZomba™ AZ-1 Stylus Force Gauge is a Digital Stylus Pressure Gauge, a Precision Instrument which is both compact and lightweight. It enables you to accurately calibrate your turntable tonearm.  It is a miniature ultra precision non-magnetic instrument, allowing high tolerance calibration. The AudioZomba™ Stylus Force Gauge has been carefully pre-calibrated to ensure highly accurate measurements with the tolerance of +/-0.01g
Using The AudioZomba™ Stylus Force Gauge
– Turn on the device by pressing ON button. The display will show 0000
– Press UNIT to select the measurement unit. The default setting is gram/g
– Place the stylus on the measurement plate on the right side of the device
– The display will start blinking and will stop when the measurement is completed
– The value displayed on the screen is the stylus pressure
– The display screen will automatically dim after 5 seconds of inactivity
– The display screen will automatically turn off after 60 seconds of inactivity
– When a battery runs out, a LO indicator will flash on the screen
Precautions
– Protect the device against high temperatures, dust and humidity
– Carefully lower the measurement object onto the measurement plate
– Do not place objects weighing more than 200g on measurement plate
– Operating temperature range +10⁰ – +30⁰C
– Placing the device on an uneven surface may lead to inaccurate measurements
More Info
Returns & Delivery
We offer a No-Quibble 30 -Day Return & Refund on all our Products. Please refer to our Return & Refund Policy for full details.
We aim to ship next Working Day by your chosen Postal Service. See our Shipping Policy for further details.
dfushjdfs
Our offers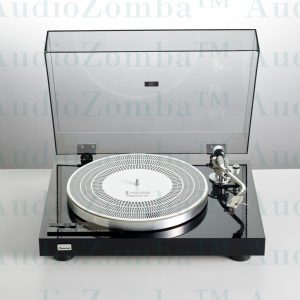 Quick View
Summary:
Useful and innovative combination of a stroboscope / speed-checker for your turntable – and a cartridge alignment tool.
Versatile Instrument with High Accuracy & Precision
Save Money - 2 products in 1 !
universal fit for all modern turntables & Tonearms
Audiophile Quality by AudioZomba
Scroll down for detailed Product Description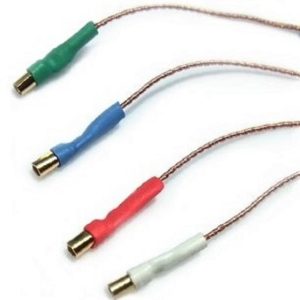 Quick View
Summary:
Set of 4 5N Silver Litz Headshell Cables
Colour coded terminals
99.999% Purity
Audiophile Quality by AudioZomba
Scroll down for Detailed product Description