How to Clean Vinyl Records
How to Clean Vinyl Records
Buy Professional Vinyl Record Cleaner & Bulk Jerries for RCM here!
In this post we will look at how to clean records, and specifically, cleaning vinyl records by hand. It's easy and relatively economical. Look at our post for vinyl record cleaning using a record cleaning machine (RCM) if you have a large collection or purchase many second-hand records.
Vinyl is a truly amazing medium for sound reproduction. Despite decades of advances in digital technology, music lovers just keep coming back to it!
Choosing an excellent vinyl turntable (record player), amplifier & speakers are all very important decisions. One area often overlooked, however, is proper maintenance of your record collection. Cleaning vinyl records and choosing a quality vinyl record cleaner kit are of paramount importance.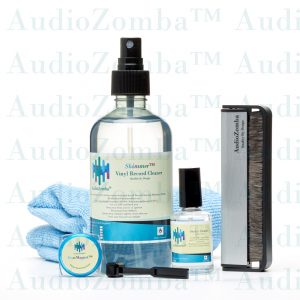 Vinyl records are extremely vulnerable to dirt, dust, static build up, biological, heat and mechanical damage. The well-known pops and clicks that we associate with vinyl records are precisely a result of one or more of these processes.
Looking after vinyl records from new can be relatively low maintenance if you keep a regular eye on them. However, if you buy from record fairs or car boot sales you may face a bigger challenge. Restoring vinyl records such as these takes some practice.
We cannot stress enough the importance of using a high-quality record vinyl cleaner that employs laboratory grade ingredients. For many years we tried various sprays with varying results and being often generally disappointed, we applied pharmaceutical skills into making our best vinyl record cleaner Shimmer Vinyl Restoration Solution which does the job very efficiently.
The best way to clean vinyl records by hand: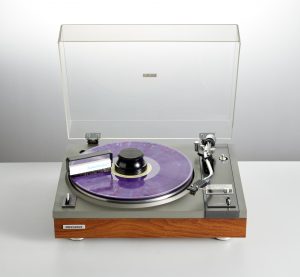 Step 1: Buy a good record brush and use it regularly to remove static and surface dust from the record. We recommend our DustGoat™ anti-static Goat's Hair Vinyl brush, or our carbon fibre brush. Alternatively use an anti-static gun such as the Milty Zerostat. However, note that it won't remove dust! Gently sweep from middle to outer edge of the disc while it revolves on the turntable. We usually do this as a habit before playing the record.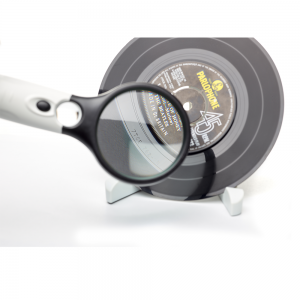 Step 2: Lay the record on a clean soft surface such as a cork mat and apply a quality vinyl record cleaning solution such as AudioZomba™ Shimmer. Using a quality micro-cloth, such as our specially selected Groove-seeking vinyl cloth, spray the record 3 or 4 times. Use sparingly, forming a ball with the cloth, gently but firmly working in a circular motion from the centre outwards. If the record is heavily soiled you may need to repeat the exercise.
Step 3: Allow the record to fully dry and immediately return it to its protective anti-static inner sleeve. Many cheap cleaners can have poor quality wetting agents. These allow the fluid to penetrate the record's microgrooves and thus allow it to dry quickly, avoiding further dust. Shimmer has a built-in agent that is used by the film photography profession and does the job admirably.
We can take all the work out of it for you with our Unique Postal Professional Vinyl Cleaning Service. Click here for further details!

And that's it! 3 easy steps to enjoying the best sounding medium on the earth! Prolong your vinyl life and even tonearm stylus life! Also – read or post on record stylus cleaning
Buy Professional Vinyl Record Cleaner & Bulk Jerries for RCM here! Any questions, please email us: [email protected] or Tel: 01992 732 269. We are here to help!
Comments are closed