Replacement Upgrade Vacuum Tubes for the YAQIN MS-6V6 Class A Tube Amplifier - Power Section
We sell New Old Stock (NOS) 6V6 Tube Equivalent 6P6P Vacuum Tubes. Direct Upgrade for the YAQIN MS-6V6 Class A Tube Amplifier – Power Section
Our Graded Chinese Military Vacuum Tubes are the rare 6P6P- Because they are ruggedized, you can therefore expect exceptional build quality and hence longer life.
Buy singles, matched multiples or fully Matched Quad of direct 6V6 Tube Equivalent Vacuum Tube kits. In other words, you can transform your Yaqin Amplifier.
Because all our YAQIN MS-6V6 Class A Tube Amplifier tubes are fully bench tested here in the UK it means you have complete peace of mind.
Our complete kits feature a fully matched Quad of bench tested 6P6P Vacuum Tubes.
Choose according to your requirements!
Showing the single result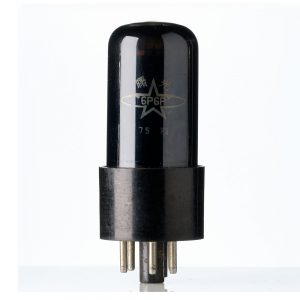 Quick View
Premium Vacuum Tubes – long life NOS Chinese military spec *6P6P matched to your requirements.
Scroll down for Detailed Product Description
Showing the single result