We sell New Old Stock (NOS) Vacuum Tubes for Sabaj Amplifiers including the Sabaj PHA3 Tube Headphone Amp.
Our range of Graded Russian Military Vacuum Tubes includes the 6J9P a vacuum tube of excellent build quality and hence longer life.
Buy singles, or a full vacuum tubes kit. In other words, we have everything you need to transform your Sabaj Tube Headphone amp!
Because all our valves are fully bench tested here in the UK it means you have complete peace of mind.
Simply Choose according to your requirements!
Showing the single result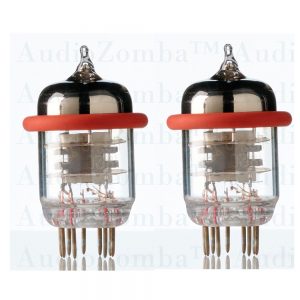 Quick View
We offer a matched Pair 6J9 (2) of Premium NOS USSR Military Spec vacuum Tubes
Free BS310 Standard heat resistant silicone anti-vibration dampers.
These tubes are compatible with our 20mm Anti-Microphony Damper Rings
Scroll down for Detailed Product Description
Showing the single result