We sell New Old Stock (NOS) 6N1P Vacuum Tube Upgrades for the Audio Research Amplifier Range.
Our range of Graded Russian Military Vacuum Tubes includes the 6N1P and 6N1P-ev. Because the -ev suffix denotes a ruggedized version, these ones have exceptional build quality and longer life.
We also offer some rare SPECIAL PURCHASE Vintage c.1966 6N1P-v. These are high in now rare earth metals and amplify even harmonics in a way that later valves just cannot achieve. They are an exceptional Vacuum Tube that will transform your ARC Amplifier.
Buy single replacements, matched multiples or a full replacement vacuum tubes kit tailored to your requirements!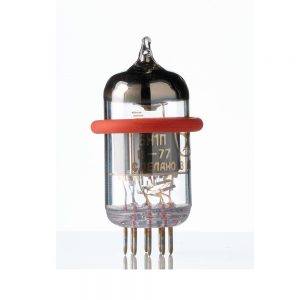 Quick View
Amplifier Tubes: 6N1 Tube Equivalent 6N1P 6N1P-ev  6N1P_V -
Choose your own grade from Standard 6N1P to audiophile Elite Options!
Available in matched groupings.
Fully Bench tested - No leaks or shorts guaranteed.
Scroll Down for full Product Description